Hollywood Garage Door Springs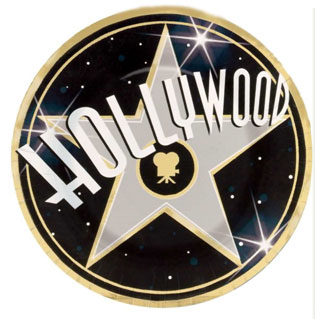 310-734-0910
Garage Door Spring Repair In Hollywood Hills
Garage Torsion Spring Repair In Hollywood Hills
New Garage Door Springs
Replace My Garage Door Spring
Broken Garage Door Springs In Hollywood Hills
Torsion Springs In Hollywood Hills
New Replacement Springs In Hollywood Hills
Garage Door Spring Prices In Hollywood Hills
Hollywood Hills garage door spring company is rated the most price effective garage door spring repair company by new garage door springs dealers of Los Angeles and Orange Counties in 2012. www.newgaragedoorsprings.com Garage door spring repairs are fast and affordable when you use technicians like ours that are replacing broken garage door springs throughout the day everyday of the week.
We have a very large selection of new garage door springs for every garage door ever made. No matter what the size of your garage door or how much it weighs, if we don't have that garage door spring on our service trucks we can get that garage door spring made up in less then 2 hours at no extra cost.
We primarily use galvanized torsion springs whenever possible over oil tempered torsion springs. Oil tempered torsion springs are rated at 10,000 cycles which is 10,000 opening and closings. Galvanized torsion springs are rated for 18,000 cycles and only cost you depending on the size of your spring $4 to $8.00 more then oil tempered springs. For those of you who live by the beach galvanized torsion springs don't rust.
We give prices over the phone and we always appreciate your business. Our prices are competitive, we don't have hidden charges, we don't charge a fuel fee and we don't charge low service calls to get our foot in the door and then double the parts prices as some companies do. This is why people like you just keep calling us back for all there garage door needs.
Thank You
We repair garage door springs on all these manufacture sectional garage doors types wood, steel, vinyl, aluminum.
Clopay, Martin, CHI, American, Millennium, Marathon, Deluxe, Wayne Dalton, Windsor.
We have a truck load of GARAGE DOOR SPRINGS
We also replace broken garage door springs in Hollywood Hills, sectional garage door springs in in Hollywood Hills, torsion springs in in Hollywood Hills, Holmes springs in in Hollywood Hills, King Hardware in in Hollywood Hills, American hardware and springs in in Hollywood Hills, Tavart, Rankin, Apex.

Holmes E900, 1100, LCJ7, LCJ8, LCJ, ELCJ, ELCJ7, ELCJ8
King Hardware R1, R2
We sell the largest amount of Torsion Springs in Hollywood and the South Bay.
Garage, Door, Springs, Company, torsion, Hollywood Hills, Replacement, Residential, new springs, Garage Door, Opener, Repair, Liftmaster, Openers, Safety, Sensors, Prices, Replace, Broken, Spring, Overhead, Genie Operator, Remote, Control, New, Automatic, Lift, Master, Replace, Warranty, Torsion Spring, replacement, Gate, Aluminum, Parts, Installation, Track, Contractor, Fix, Panel, section, sectional, roll, up, down, won't, go, stop, sale, Remote, Chamberlain, Replace
Copyright 2012 All Rights Reserved