310-734-0910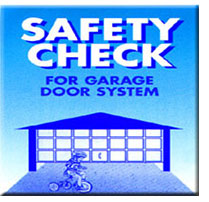 Need a new garage door opener in the Hollywood Hills area. We have been replacing garage door openers in your area for over 40 years. With this kind of record who else would you truly trust for your garage door installation needs.
We have no problem installing new garage door openers in tight areas. Our 40 years of experience give us the ability do always perform like the professionals you expect. Your garage door opener will be installed to nothing but the highest standard of excellence.
We are dealers for Genie, Liftmaster, Chamberlain, Sears, Craftsman, Automatic Doorman, Stanley, Blue Max, Chamberlin, Crusader, Chief, Sioux, 202ss, Moore O Matic, Vemco, Ambassador Lynx, Wayne Dalton, Clopay, Martin, CHI, Overhead Door.
We Sell New Garage Door Openers
We have monthly sales on garage door openers such as Genie, Liftmaster and Chamberlain
It Takes about 2 hours to install a new garage door opener. If you call early in the morning we can usually install it for you the same day depending on our work load. We work Monday - Saturday at standard rates.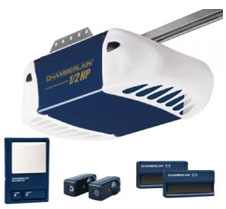 CALL US TODAY
TO INSTALL YOUR NEW GARAGE DOOR OPENER
Liftmaster
BEST BUY
screw drive 1/2 horse power 2 car transmitters $455.00 installed including tax
---
belt drive 1/2 horse power 2 car transmitters $445.00 installed including tax
---
BEST BUY
chain drive 1/2 horse power 2 car transmitters $395.00 installed including tax
Chamberlain
belt drive 1/2 horse power 2 car transmitters $445.00 installed including tax
---
chain drive 1/2 horse power 2 car transmitters $395.00 installed including tax
---
screw drive 1/2 horse power 2 car transmitters $455.00 installed including tax
garage door openers, new garage door openers, Hollywood, Ca. install new garage opener, garage door opener sale, sale prices on garage door opener, HOLLYWOOD, Genie, Liftmaster, screw drive, chain drive, belt drive, 1/2 HP, 1/3 Horse Power, 3/4 motor, 1HP motor, AC, DC, New operator, door opener, 90068, 90046, 90069, 90038, hollywood hills, Beachwood canyon, laurel canyon, Chamberlain, Craftsman, Sears, north hollywood, west hollywood, HOLLYWOOD CALIFORNIA 90028, 90036, 90048, 90046, 90069, 90068, 91601, 91601, 91607, West Hollywood 90048, North Hollywood
Copyright 2012 All Rights Reserved